Editorial
By Dr David Somekh
It's difficult to say anything original about how extraordinary 2020 has been to live through. It remains to be seen what lessons we will learn from the experience of the pandemic and its impact on everyday life, not just on the health of individuals and society in general. There's a lot that can be said (we've produced, as many have, regular commentaries on the effect of the pandemic during this year) but common-sense tells us that until things have gone back to a semblance of normality, we won't be able to get a clear picture of the full effects of this event: unparalleled for all our life-times.
For this end of the year edition, we have another in the series 'EHFF Members in their own words', in this case an edited transcript of an interview I had in the Autumn with Prof. Gerald Midgley, Professor of Systems Thinking in the Business School at the University of Hull: an old friend of EHFF who talks about what excites him currently in his field of work and how it relates to EHFF's mission.
Humanity Rising has mounted since May of this year a huge series of free webinars on building a new community in response to the events of the pandemic, based on the philosophy of the promoting body, Ubiquity University. We've been invited to run a series of webinars on health for their programme during the first quarter of next year and the article explains a bit more what this is all about and why it's a terrific opportunity.
Next, I review our communication activity during 2020. As well as producing five Newsletters and six Bulletins on COVID we've tweeted dozens of references to different activities we think are interesting for followers of EHFF. For fun, I've gone through a bunch of these and picked out a handful I think give a flavour of what you turn up when you're horizon scanning, some inspiring, some serious, some just plain funny.
Lars Munter is an active member of the EHFF team when he's not heading International Relations for the Danish Committee for Health Education and among other things curating the Self-care in Europe project. He's a member of the EHFF Communications team and this time gives some slightly tongue in the cheek reflections (titled 'Shock Therapy') on the US Election and health in the context of what else is going on in the world.
                                   Very best wishes from all of us to all of you, for the New Year!
EHFF Members in their Own Words:
Gerald Midgley: Professor of Systems Thinking 
DS:  Gerald, pleased to be speaking to you again. Can you tell us what's going on in your current work that you find especially exciting?
GM: I think the really interesting thing right now is where we are in terms of the sudden realization that systems thinking is important in the world, and not just a marginal preoccupation in little research communities anymore. It is right at the centre of government, right across multiple stakeholders. It's been maybe 15 or 20 years since somebody said to me, what do you mean? Computer systems? That kind of basic misunderstanding just doesn't happen anymore: while people might not know all the different approaches out there, they certainly understand the basics now. The basic idea that we need a more systemic approach.
Compared to back then, when Senge had written the Fifth Discipline (in the nineties), it's a huge leap forward; a completely different order. And I think several things have happened in the interim. I think the idea that we have an ecological crisis is mainstream, and people are seeing that the economic system is nevertheless still trundling on, in the same direction. Despite a lot of attempts to change things on a more superficial level, the bottom line is that we're still emitting more greenhouse gases than we can cope with, and creating species destruction, and all of these things. So, people are beginning to ask, well, how can you actually change this? And the big thing that seems to impress people is a realization that we need to change the way we think.
You can't carry on approaching these sorts of issues in the old ways. The way we think about things has to change, and the way we talk to each other has to change, in order to create any change externally. In my view, systems thinking is the best candidate I've found so far to enable that change in thinking and talking. I'm not saying it's the magic bullet by which we will achieve everything we want. But what it does do is highlight the inevitability of incomplete understanding, and gives you some tools to help you manage that – not, I should emphasise, tools to overcome our human limitations.
You're never going to get comprehensive understanding, but by doing things like thinking about different possible boundaries and ethical positions that might matter, thinking about different perspectives and what they mean, and bringing the different perspectives together, gives you a bigger-picture understanding of the issue. Thinking about how things connect together too; then you get into feedback processes. Thinking about how systems have properties that come from the whole and are not just caused by a single part. These basic ways of thinking give us a better handle on the complex problems, on the really wicked problems, than more traditional analytical ways of thinking.
You can read the rest of the interview here …https://ehff.eu/interview-with-gerald-midgley/
EHFF and Humanity Rising
Humanity Rising is a project managed by Jim Garrison and colleagues from the Ubiquity University (http://www.ubiquityuniversity.org/). To quote from their mission statement: 'Our founding purpose is to develop learning experiences grounded in the world's wisdom traditions blended with the practical interpersonal and entrepreneurial skills you need to thrive in a world of increasing complexity and connectivity.' The Humanity Rising project is a response to the pandemic, which they introduce as follows:
'Humanity Rising represents a movement of people and organizations coming together to take counsel on how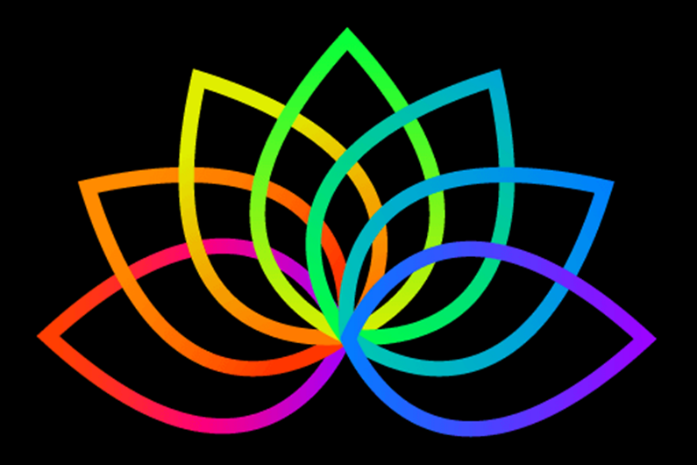 to leverage the crisis of the coronavirus pandemic into an opportunity for human renewal and increased resilience to future challenges. The goal of the Summit is to create an international coalition strong enough to transform conversations that matter into actions that make a difference.'
What has this meant in practice? Jim Garrison and colleagues have been putting on more or less daily webinars since May 22nd. So far nearly 160! These reach not just hundreds but thousands of people through actually attendance and recordings on YouTube, but also via streaming on different networks.
Through Ian Kendrick, EHFF Advisory Board member and a Founding Member of 3HUni., we met with Jim and he expressed an interest in having a series of Humanity Rising webinars on Health, with a focus on the European perspective and especially that of the Nordics. Accordingly, EHFF and Nordic Health 2030 ( represented by, among others, our close colleague Lars Munter ) are tasked to produce five webinars, on subjects of our choice, to run once a week from February 11th, 2021. We're currently recruiting speakers and aim to have a provisional programme out shortly. The team is very excited by this opportunity – watch this space!
Our 2020 Twitter Round-up 
https://www.rand.org/content/dam/rand/pubs/papers/2005/P2982.pdf
Shock Therapy? 
by Lars Munter
In the midst of a health crisis of historic proportions, the basic understanding and traditional conceptions of economy, safety, community, and health care services are being tested and redefined – repeatedly.
And while the call for both sustainable health policies – in the shape of the UN SDGs – and for strong pandemic policies were neither new nor unknown going into 2020, it seems it has taken some extended shock therapy to start the discussion on what that really means. The level of health literacy in elected political leaders was not actually considered pre-2020; instead, the usual "who do you trust to manage economic policy…" would constantly be a guiding star for pundits, media, and political apparatchiks everywhere. But as political tectonic plates shift, suddenly it's a cause for national pride to have a leader savvy on health for some – and despair for others where the old compass left them with 0 for 0 in the health leadership department.
Still, increased interest in health and better appreciation of doctors, nurses, cleaners, social workers, cashiers, truck drivers, and others that truly keep our society running cannot eradicate decades of neglect in health investments or education. The understanding of (or respect for) health advice, the logic of scientific sound reasoning, or the process of vaccine development and deployment remains an uphill battle for society as a whole and every public health official as individuals too. Across social media, in traditional media, in shopping centres, and towns halls – with distancing – the response has not exactly been one of clapping for carers only.
One of the major political battles of 2020 was of course the US election. Did health literacy win? Not really. Did it lose? We don't know yet. In air safety, you ground the planes and involve as many engineers, analysts, pilots, and technicians as possible. In pandemic safety… well. And in addition, the consequences of political choices on health and health care cannot be judged by the response to the pandemic only, but also involves the choices you make to avoid similar plane crashes in the future.
In every country and region around the world, the latter involves a revisit of policies on more than health: for example the economy, education, urban planning, energy, transport, food… It turns out that health in all policies was sort of already there; or at least we're already paying the price of its omission.
It can be hard to make educated guesses about future health policies for political 'basket-cases' like the US and the UK, but it will certainly be very interesting to follow the discussions and political battles within the European Health Union, not just backed by Ursula von der Leyen and Angela Merkel, but also by a wide swathe of organizations, experts, and community actors across the continent. Can we finally agree that the object of peace among nations on health and wellbeing was not just about being able to fill your pockets? That indeed health and wellbeing is a prerequisite for development (only slightly after food) – and not a later Maslow-type add-on? The answer is sadly still blowing in the wind.
So as 2020 ends and even hardliners are on the verge of admitting that 'strongmanship' might not be the only desirable quality for elected political leaders, perhaps we can look towards 2021 as a year to both acknowledge the need for and even to demand systems leadership too. To recognize the value and resource of communities and individual action, and not just of grand fix-it schemes that are both able to throw ample money at any problem, but unable to use patience and wise investment when we're talking about health. Maybe. We have certainly all had shock therapy and a hard lesson about our individual role in securing a common good. Let's hope this means next year, we're talking restart and not revisit.
Lars Munter December 2020